Why did you decide to embrace the world of jewellery?
I was born into the world of jewellery and always felt at home among beautiful gemstones and jewels. I inherited my passion for jewellery from my father, a renowned jeweller to royalty, heads of state and the wealthiest and most influential people in the world. He started as a bench jeweller learning alongside his father, who learned from his father, and so on. I fell in love with my family's craft from the moment I witnessed my father's devotion to creating magnificent jewellery for the wealthiest and most influential people in the world.
What are your earliest memories of learning your family's craft?
I remember rushing to my father's workshops every day after school to watch his artisans create beautiful jewels. I would also sit for hours with my father every evening while he analysed gemstones and perfected his designs. I loved asking him what he wanted to do with the gemstones that he would spread across his desk, who they were for and how he would present them. I was mesmerised by his passion when he talked about his creations. He would beam with excitement and say: "You cannot imagine how rare this gemstone is! In all my life, I have never seen a colour like this!" He also often reminded me of how prestigious and discerning his clientele was: "I have served more than 35 kings, you know. They expect nothing less from me and my jewellery than absolute perfection and majesty!"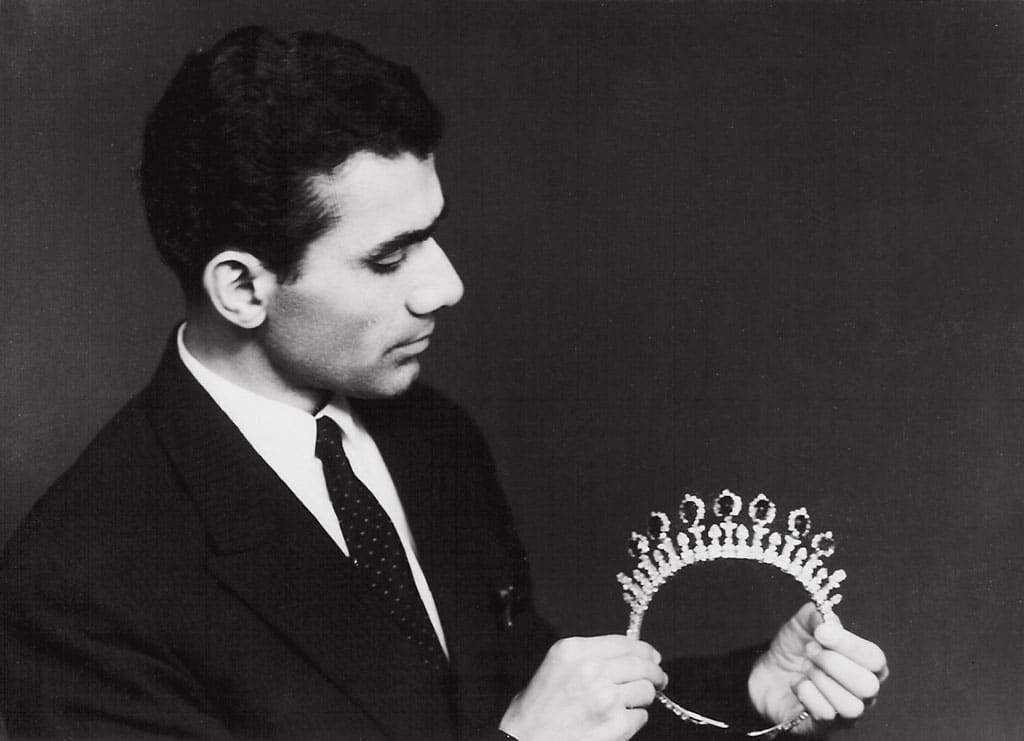 Ahmad Jahan, sixth generation of the Jahan Dynasty
"I fell in love with my family's craft from the moment I witnessed my father's devotion to creating magnificent jewellery and resolved to work with him as soon as I could."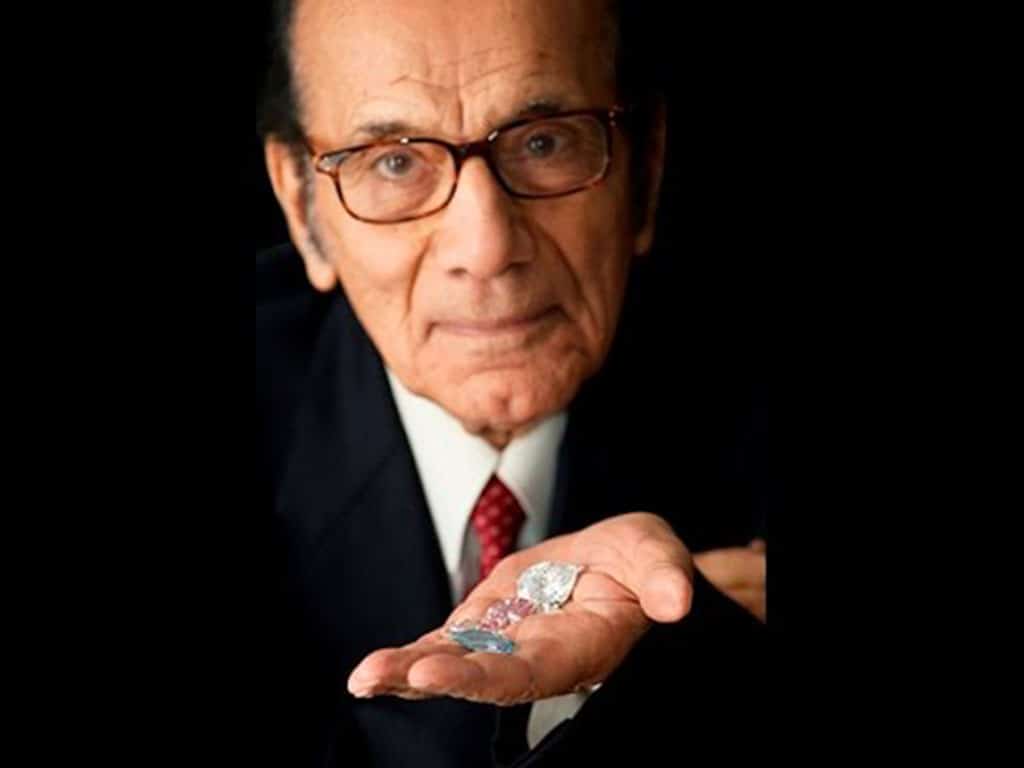 Ahmad Jahan and his collection of extraordinarily rare diamonds
Were there any particularly beautiful gemstones you remember from that time?
One of the most memorable gemstones I ever saw was an unbelievable red diamond my father placed as the centrepiece for a magnificent jewel. It was one of the most extraordinary diamonds I have ever seen. Red diamonds are the rarest diamonds in the world, and this one was of an impressive size – around 10 carats. It had more lustre and sparkle than any ruby I had ever seen with a deep, pomegranate colour. I have never seen anything like it ever since, and I don't believe another diamond like that even exists. It was a once in a lifetime experience, and it made me even more passionate about the world of jewels and gemstones.
How did you learn to create such unique jewellery?
I believe it comes from growing up surrounded by fabulous jewellery and helping my father at an early age. I always loved the creative side of jewellery and began designing jewels from the age of 10! My mother was an incredible artist and she helped me with my drawings. I would take my designs to my father, who would give me ideas on how to improve them and explain what I needed to do before he could make the piece. Even though I was a child, he would talk to me as an adult. I think receiving structured feedback helped me learn faster and shaped my ideas.
What were your first experiences working in the world of jewellery?
My father wanted me to start helping when I was very young, just like he did. As a teenager, he assigned tasks and responsibilities to me so I could learn every step in our trade. From sorting diamonds and cutting gemstones, to setting and polishing… I had to learn it all. It was a valuable experience that helped me appreciate the entire process of making a marvellous jewel.
What role did your father play in inspiring your love for jewellery?
My father's devotion to his craft and attention to detail were truly inspirational. I also admired the deep connection he had with his jewellery. I remember watching him admire his finished pieces with such pride and feeling that I wanted to experience the same joy with my own designs. He would gently hold and carefully inspect every finished jewel to ensure it was perfect. But as soon as he was done enjoying his masterpiece, he would start working on the next one!